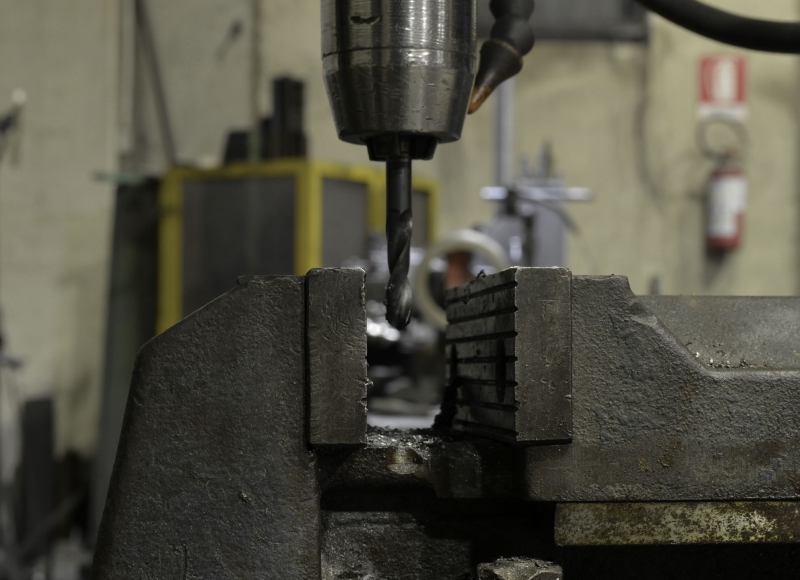 Our workshops
Individual artisan company, active for
over fifty years
in the construction and repair of construction machinery in general and / or for the extraction and processing of local stone (limestone, tuffs, Leccese stone, carparo stone, gasbeton, poroton, marine and coral stones, etc. .).
Over the years, the activity of Officine Carlino Fernando has been characterized by continuous evolution in the engineering sector with the design, construction, testing and maintenance of ever new products / plants and machinery for building construction and stone quarrying. The experience and specialization acquired by the company have allowed it to always perfect new technologies and to be able to expand working relationships in the national field, abroad and also with vocational schools, universities and trade associations.
All the accessories for the machines are always available on site, such as: universal diamond blades, hardened and polished steel saw blades, rails type tracks, tropicalizated IE1-IE2-IE3 electric motors, special widia plates, cutters (helical or linear) and knives with customized design in widia or diamond.
We also carry out any type of turning, milling, welding (continuous cycle or electrodes) and brazing (with bronze alloy rods).
All our products are accompanied by
"Declaration of Conformity"
in accordance with Annex II letter. A of Directive 2006/42/CE as amended  and comply with the same, satisfying the essential requirements of the
"Safety and Health"
Annex I of Directive 2006/42/CE.
They are also equipped with electric panel in accordance with CE.